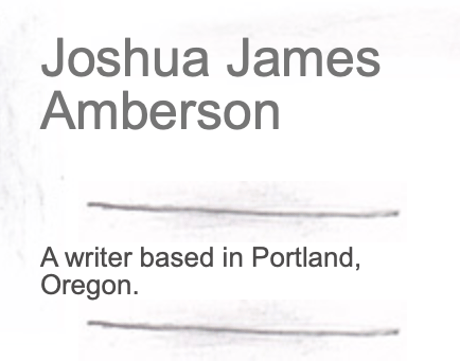 Classes, Coaching, Manuscript Consultation, and Guest Talks
I've been teaching creative writing privately and through Portland Community College's Community Education program since 2014, as well as occasionally leading writing workshops through Multnomah County Library, the Independent Publishing Resource Center, Portland State University, The Evergreen State College, and the Portland Zine Symposium, among other organizations. I'm the recipient of the 2018-2019 Oregon Association of Continuing and Community Education Educator of the Year Award. I truly believe everyone has a story to tell.
WINTER, 2023
PCC Community Education 1:1 Writing Coaching (5 sessions) (January-March) (registration opens on November 22nd at 7am)
Creative Writing Accountability Night - I'll be hosting accountability nights at Grover's Curiosity Shop in Southeast Portland. We'll be checking in and setting goals, but largely just writing together. Drop in for one night or come each week. (DATES TBA)
---
Manuscript Consultation, Editing, and Support - Depending on availability this winter, I'll also still be offering some private coaching and manuscript consultation. This could include: developmental editing, line editing, and/or copy editing of a full or partial draft, as well as occasional meetings based around specific goals, generative support, or general accountability. Reach out if you're interested and would like to discuss some options.
GUEST TALKS
I regularly do guest spots in college and university classes, community classes, and writing groups. Often these are about subjects like: the craft of writing, independent publishing, zines, the personal essay, writing about the arts, the realities of being a working writer, running a zine and small-press based business, and the intersection of zine and literary communities.
I'm also available for book club guest spots (whether in-person or through Zoom) focusing on any of my books or publications.
Contact me if you'd like to set something up.