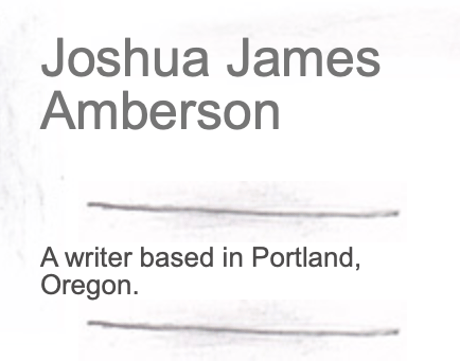 Two Plum Press chapbooks
I have three short books on the Portland publisher Two Plum. These include:
Writing Exercises (And Various Approaches to Life on Earth)
A collection of writing prompts for all levels of writers and writing interest. Writing Exercises (And Various Approaches to Life on Earth) is an accessible pocket book of 40 exercises to help you put words to the page. 98 pages, letter-pressed covers. ISBN #9781736046937. October, 2022.
Collecting short stories, personal essays, and prose poetry published over the past dozen years, Slow Motion Heroics is a mixtape of material intended to read a little differently than other collections. Stories of casual outsiders, daydreams, unplanned futures, and trains. 108 pages, letter-pressed covers. ISBN #9781736046913. November, 2021.
A sideways glance at the mundane myths that make up our lives. Or: three personal essays about collecting, cars, and dads (that are also about gender, masculinity, and strength). 66 pages, letter-pressed covers. ISBN #9781732159129. December, 2018.
Basic Paper Airplane zine series
Basic Paper Airplane issues have been coming into the world at a near-glacial pace since 2005. The zine has covered everything from the future of print media to the history of the human family, been reviewed widely, and has (oddly) been referenced as an aesthetic inspiration for the movie adaptation of Where the Wild Things Are. There are currently thirteen issues (with only the most recent issue still in print). A new issue will be coming out in July, 2023 for the zine's 18th anniversary.
Since the third issue, each issue has been themed. So I like to think that every issue of Basic Paper Airplane is a unique experience, different from the others that came before. And I still have the same idea behind the zine as I did when it began: launching something small and simple into the world and seeing where it lands.
For a short history of the series, each issue's theme and publication date, as well as past reviews, go here.
I also wrote The Prince Zine, a now-out-of-print dive into the career of Prince Rogers Nelson that was first published in 2011 and went through four revised editions. I edited Growing Things: A Guide for Beginning Gardeners in 2012. I also co-edited the zine anthology Is It Just Me or Are We Nailing This?: Essays on BoJack Horseman, winner of the 2020 Broken Pencil Fanzine of the Year Award.